Fez Pix

All but one are of Good Charlotte. One pic is a far away pic of Nine Days. Don't ask about Lit pix...I'm quite bitter about that. (Bitter is also a Lit song...)

Pics'll be lightened up soon!

Good Charlotte
Vocals - Joel
Guitar & Vocals - Benji
Guitar & Vocals - Billy
Bass - Paul
Drums - Aaron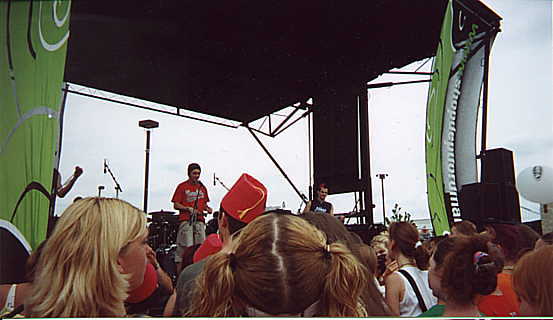 The sound guy, Kelly, (thanks Jen) and Benji before GC started...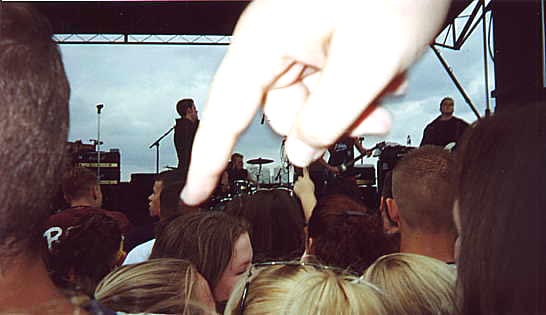 Kinda dark, I'll lighten up but it's Joel (on left) and Paul (the bass player)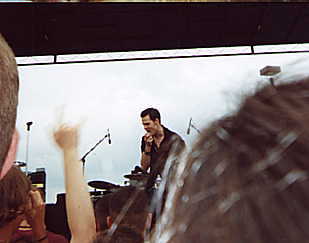 Nice pic of Joel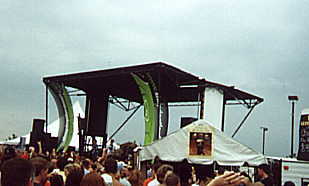 Nine Days...can ya see 'em? Yea well...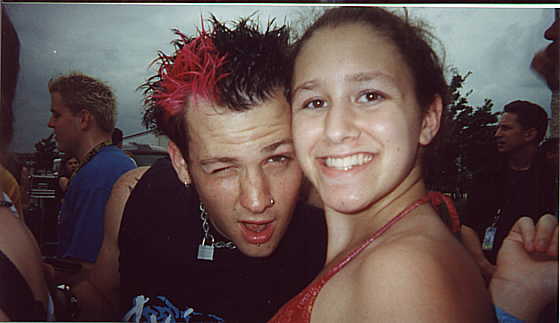 My friend, Erica, with Benji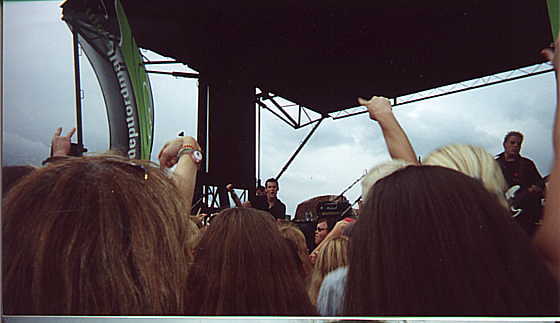 Another dark one of Joel and Paul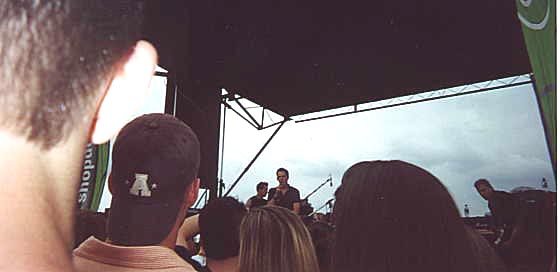 From L to R : Billy, Joel & Paul



The whole band ('cept you can't see the drummer, Aaron)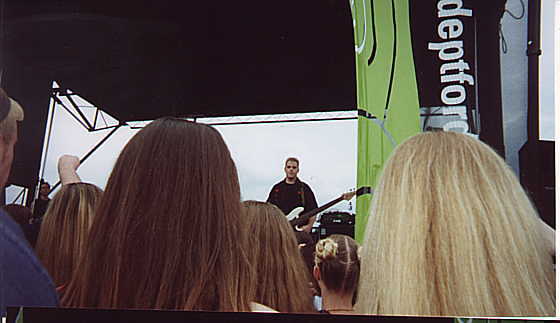 Here's Paul smiling at the GC girls (and GC boys like Joel likes ;-))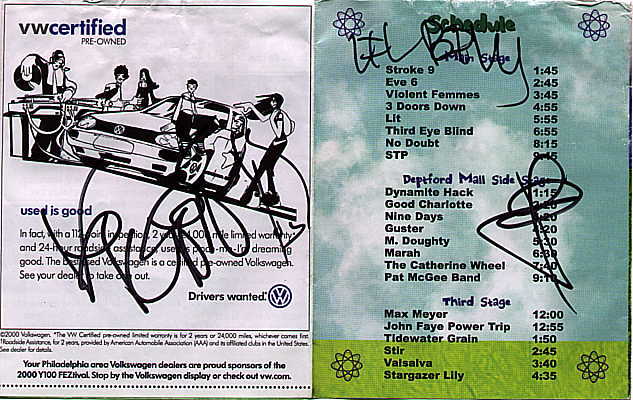 I GOT AUTOGRAPHS WOOOO - one on left is Benji, top right is Billy (guitar) and bottom is Joel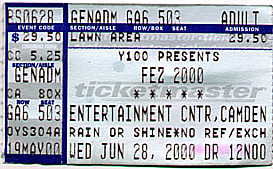 My ticket (still wet!)

Some Final Thoughts
I sadly didn't get any snaps of Aaron, the drummer. He was farther back and hard to see from "the pit".

My Lit & No Doubt pics didn't come out and I'm *really* upset about that...

What's with guys named 'Paul' in rock bands? Seems like that happens quite a bit... *shrugs*